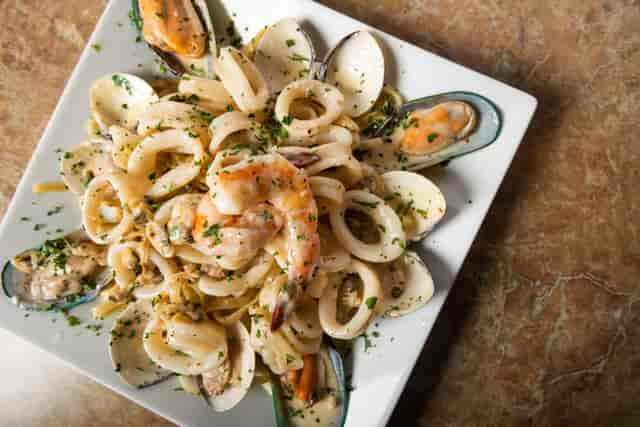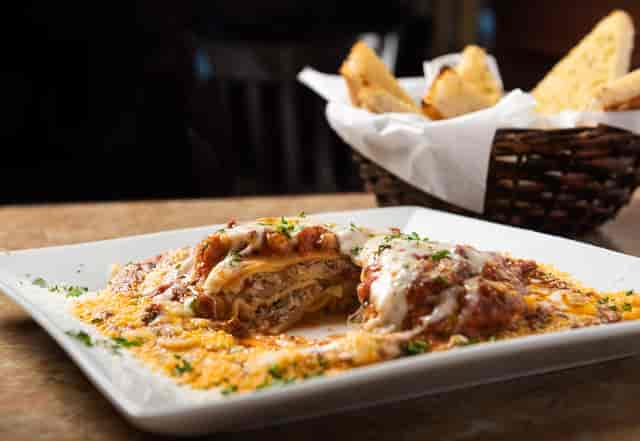 Menu
Become a VIP
Receive updates on special events, new menu items, menu reviews, and more!
Menu
Appetizers
Imported from Italy or Domestic. All ingredients are of premium quality.
Salads
Add Proteins: Grilled Chicken Breast $5.95 | Jumbo Shrimp $6.95 | Tuna $5.95 | Salmon $7.95
Sliders
$3.50 Sliders All Day, Everyday!!
1.2 LB Angus Burgers
All Burgers are Served on a Brioche Bun with Lettuce, Tomato, Onions, Pickles and a Side fo Shoestring Fries.
Junction Tacos
$3.50 Tacos All Day , Everyday!!
Sandwiches
All Sandwiches are served with Shoestring Fries
Pasta
Served with homemade soup or salad and a garlic bread. Gluten free penne and spaghetti pasta available. All of our Pastas are imported from Italy ... 

Choose Your Pasta:
Angel Hair | Linguine | Fettuccine | Spaghetti | Penne | Cheese Tortellini +$2

Pasta Additions:
Homemade Meatball +$3.95 | Italian Sausage +$3.95 | Chicken $4.95 | Shrimp $5.95 | Calamari $6.95 | Salmon $7.95
Traditional Pizza & Calzones
The Football 12" | Large 16"
Mozzarella: $9.95 | $11.95
Toppings: $1 | $2
Gourmet Sauces: $2 | $3
Specialty Ingredients
Pepperoncini, Black Olives, Fresh Basil, Cilantro, Fresh Garlic, Mushrooms, Tomatoes, Jalapeños, Green Peppers, Red Peppers, Arugula, Artichoke Hearts, Breaded Eggplant, Broccoli, Spinach, Oregano, Sun-Dried Tomatoes, Red or White Onions, Scallions, Pineapple, Zucchini
Meats
Anchovies, Bacon, Ham, Canadian Bacon, Sausage, Meatball, Pepperoni, Salami, Prosciutto, Pancetta
Cheese
Mozzarella, Provolone, Ricotta, Romano, Burrata, Blue Cheese
Gourmet Sauces
BBQ Sauce, Creamy Alfredo, Extra Virgin Olive Oil & Garlic, Pesto
Specialty Pizza & Calzones
Chicken
Served with a homemade soup or salad, side of imported pasta, seasonal veggies & garlic bread.
Share Plates
Add a Homemade Soup, Coleslaw or Dinner Salad $2.95
Seafood
Served with a homemade soup or salad and garlic bread.
Angus Beef Ribeye & Chops
Served with a homemade soup or salad.